Under Offer - £3,000,000 - 340 acres, Land At Chapel Farm, Upton, East Knoyle, Salisbury, SP3, SP3 6BW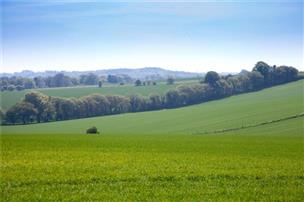 Savills (UK) Ltd
Rolfes House, 60 Milford Street, Salisbury, Wiltshire SP1 2BP
Tel:01722 426800
E-mail: salisbury_rural@savills.com
Commercial arable land divided into large fields
Undulating topography
Excellent access onto the A303
Attractive setting
Available as a whole or in lots
An Exceptional Arable Farm with a Period Farmhouse and a Diverse range of Farm Buildings

Location

Chapel Farm is located 3 miles west of Hindon, a civil parish village which is situated on the edge of the Blackmore Vale in the Cranborne Chase and West Wiltshire Downs Area of Outstanding Natural Beauty. The village is believed to date back as far as the Bronze Age and has over the years, developed into an established settlement with a thriving community. Hindon has a range of local amenities including a village shop with post office, doctor's surgery, primary school and two public houses.

Shaftesbury is a hilltop Saxon town which is well known for the steep cobbled street of Gold Hill. It is situated approximately 10 miles to the south, just over the county border in Dorset, and offers a broader range of conveniences including a supermarket, a library, restaurants, chemist, banks and a selection of independent retailers.

The cathedral city of Salisbury is located approximately 19 miles to the east and the Roman city of Bath is located approximately 23 miles to the north. Both provide an extensive variety of shops, supermarkets, restaurants and recreational activities. Chapel Farm has excellent communication links with the A303 situated just over a mile away providing access to Salisbury, London,
Exeter and the west country, and the A350 providing access to Bath and Shaftesbury. There are a number of railway stations in the area at Warminster, Gillingham and Tisbury, the latter offers a direct route into London in 90 minutes.

Education
There are a number of highly regarded private and state schools in the area. Preparatory schools include St Mary's, Port Regis, Sandroyd, Clayesmore, Chafyn Grove, Godolphin and Hazlegrove. Secondary schools include Dauntseys, Hanford, Leehurst Swan, South Wilts and Bishops Wordsworth.

Leisure
Being situated in an Area of Outstanding Natural Beauty, Chapel Farm is surrounded by nature reserves with a network of footpaths and bridleways allowing an excellent variety of walking and riding routes. The Wessex Ridgeway, Monarch's Way and Orange Way are famous, long-distance footpaths that pass through Hindon. The local hunt is the South and West Wilts, one of the oldest foxhound packs in England which was originally founded by Lord Arundell in 1690. The South and West Wilts hunt is popular with varied landscape incorporating the Knoyle and Witham Vale, Grate Ridge Wood, Fonthill Wood and Bradley Wood as well as downland country. There are a number of high calibre shoots in the locality as well excellent chalk stream fishing.

Description

The land at Chapel Farm is typical of the area being well suited to growing a range of cereal crops and is made up of a light loam over chalk with some brash on the top of the slopes. We understand from the previous tenant that the average cropping yields are the following: Winter Wheat - circa 4 tonnes per acre. Winter Barley - circa 3 tonnes per acre. Spring Barley - circa 2.5 tonnes. Oil Seed Rape - circa 1.3 tonnes per acre. Most of the land is classified grade 3 and is easily accessible from a network of farm tracks and grass margins. There are some steep valley banks and small fields which are classified as permanent pasture and these are grazed by a local grazier under licence. The land is gently undulating and provides exceptional views from various points around the Estate. The land extends to about 349 acres which is split between approximately 330 acres of arable land and 10 acres of pastureland. At present the land is farmed under a Farm Business Tenancy and is planted with Winter Wheat and Spring Barley.


Acreage: 340 Acres

Directions

From London head west on the M3 and join the A303, continue on the A303 for approximately 45 miles and take the exit at Willoughby Hedge Service Station which is signposted to West Knoyle. Follow the lane round to the left and take your first right hand turn after a couple of hundred yards. The entrance to Chapel Farm House is the first on the right hand side.
Disclaimer
Property Ref.48626_SAR190036. The information about this property is an advertisement displayed on our website by the agent referred to above. This advertisement does not comprise property particulars. AMC does not warrant its accuracy or completeness or the accuracy or completeness of any linked or associated information. Please see website terms of use